GUARANTEE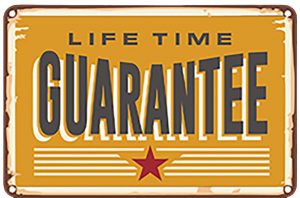 When you choose Supergloss Accident Repair Centre for your smash repairs, you can take comfort that all repairs are guaranteed for the life of the vehicle. Being members of the Victorian Automotive Chamber of Commerce (VACC), we take our membership obligations seriously and promise to:
Not knowingly mislead a consumer in relation to the sale, purchase, service or repair of a motor vehicle or accessories nor be party to any improper practice.
Warrant that all repairs and services provided, including sub-contracted services, shall be of good quality and workmanship and all parts supplied free of defects.
We pride ourselves on having the highest professional standards as panel beaters and respray specialists in our well-equipped Brunswick repair shop. This means that when you bring your vehicle to us for auto body repair, paint services, or both, we'll use the proper tools and supplies to help make your vehicle look new again. Our knowledgeable automotive repair staff will carefully inspect and repair the damaged parts on your vehicle. Our staff is trained to recognise and repair auto body damage associated with major and minor collisions. If your vehicle's appearance is important, our automotive repair and paint services are worth your investment. Our staff can take care of damages like scratches and dints before applying paint. We will work hard to restore your vehicle's appearance and functionality to meet manufacturer's specifications and all Australian regulations applying to your make and model. Our ultimate goal is to have your vehicle looking like it did prior to the accident, if not better.
If you experience any problems with our service or repairs, please contact us immediately and we will take all necessary steps to rectify the problem promptly and courteously.