Muscle Car & Classic Car Restorations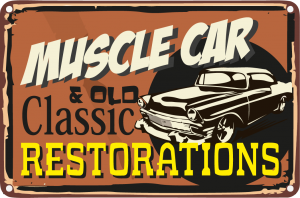 Muscle Car and Classic Car Restorations are a precision project. You want your special vehicle to look it's very best!
Supergloss Accident Repair Centre in Brunswick understands your passion. We have completed several projects of our own – like our XY GT Falcon!
Supergloss will take exacting care with your classic car restoration, right down to custom paint job if desired.
Our restoration works include:
Rust Removal
Chassis repair
Bodywork strip and repair
Respray – full, partial or custom
Fitting of custom parts
Continual communication with you to ensure the restoration meets your vision
Supergloss has the latest in spray booth technology to deliver a showroom result for your respray or custom paint job.